Nov 29, 2021
Alisa Moussaieff features in a new book about sapphires
Alisa Moussaieff, owner of the House of Moussaieff, is delighted to have been invited to participate in a prestigious new book about sapphires, entitled Sapphire: A Celebration of Colour, by Joanna Hardy.
This book is the third and final instalment in the series on coloured gemstones, created by Violette Editions and in partnership with Gemfields.
Joanna Hardy, the highly regarded jewellery and gemstone specialist, reviews the sapphire's history and takes the reader on a journey from early trade along the Silk Route and the creation of medieval talismans, to the jewellery collections of the great royal houses of Europe and the finest designers at work today.
Alisa Moussaieff talks about collecting gemstones…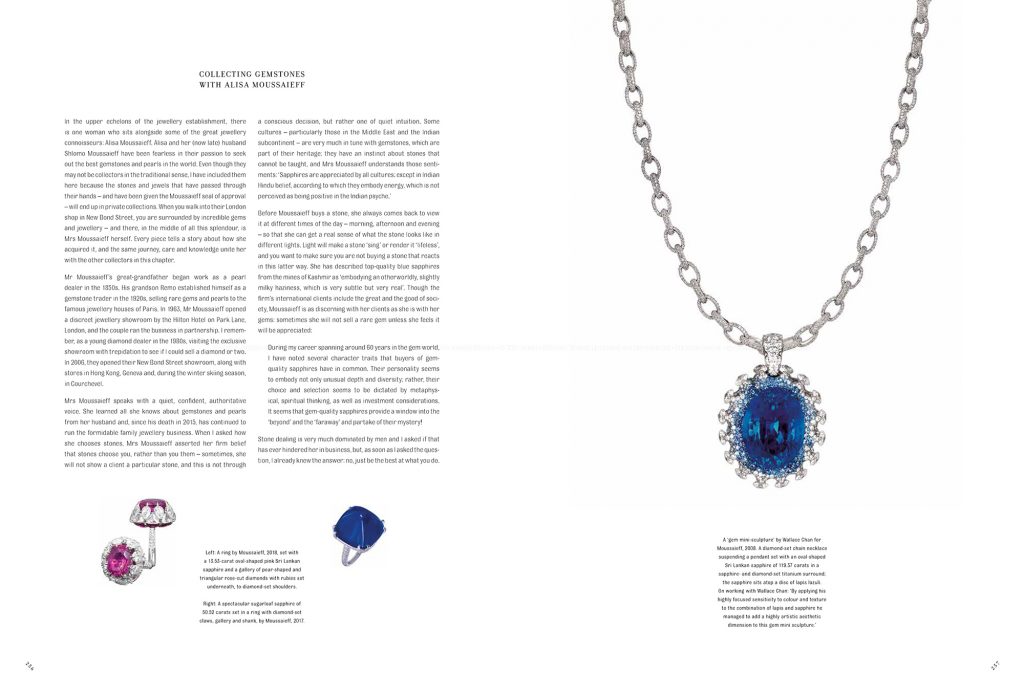 "During my career spanning around 60 years in the gem world, I have noted several character traits that buyers of gem-quality sapphires have in common. Their personality seems to embody not only unusual depth and diversity; rather, their choice and selection seems to be dictated by metaphysical, spiritual thinking, as well as investment considerations. It seems that gem-quality sapphires provide a window into the 'beyond' and the 'faraway' and partake of their mystery!"
Alisa Moussaieff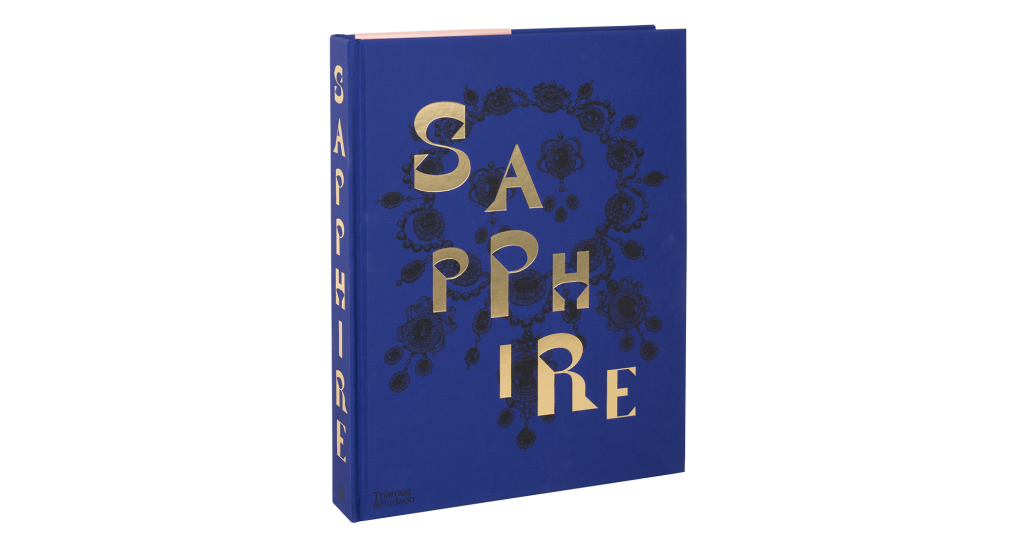 Sapphire: A Celebration of Colour by Joanna Hardy. Published by Thames & Hudson, created by Violette Editions and in partnership with Gemfields.
Featured in the book:
A high jewellery ring with a 13.53-carat oval-shaped pink Sri Lankan sapphire and a gallery of pear-shaped and triangular rose-cut diamonds with rubies set underneath, to diamond-set shoulders.
A diamond-set ring with a spectacular sugarloaf sapphire of 50.52 carats.
A diamond-set chain necklace suspending a pendant set with an oval-shaped Sri Lankan sapphire of 119.37 carats in a sapphire- and diamond-set titanium surround; the sapphire sits atop a disc of lapis lazuli.