THE HOUSE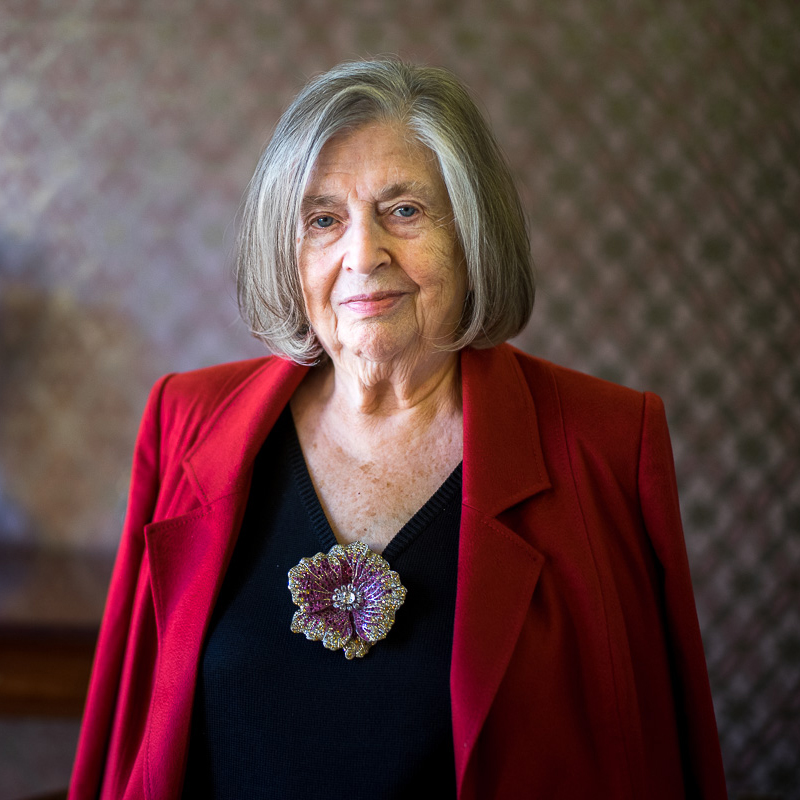 The House of Moussaieff, one of the most discreet and exclusive high jewellery emporiums in the world, was founded in the 1850's.
Moussaieff, a pearl merchant with a profound fascination for jewels and great grandfather-in-law of the present owner, went to the Persian Gulf in search of the most ravishing natural pearls.
He would buy these directly from the divers and trade them throughout the region for gemstones from India.
His knowledge and expertise were passed down to his son, who moved to Paris and established himself as a leading dealer, supplying the great Parisienne master jewellers of La Belle Époque and the 1920s.
In 1963, the first boutique was opened in London's Park Lane. It soon attracted a loyal clientele who came to admire the house for its exclusivity, its discretion and, above all, its magnificent jewels.
A second London high end jewellery store, on Bond Street, followed in 2006.
Since then, always with the same discretion, Moussaieff Jewellers has become synonymous with the finest and rarest jewels, which adorn members of royal families and heads of state, as well as the most discerning collectors.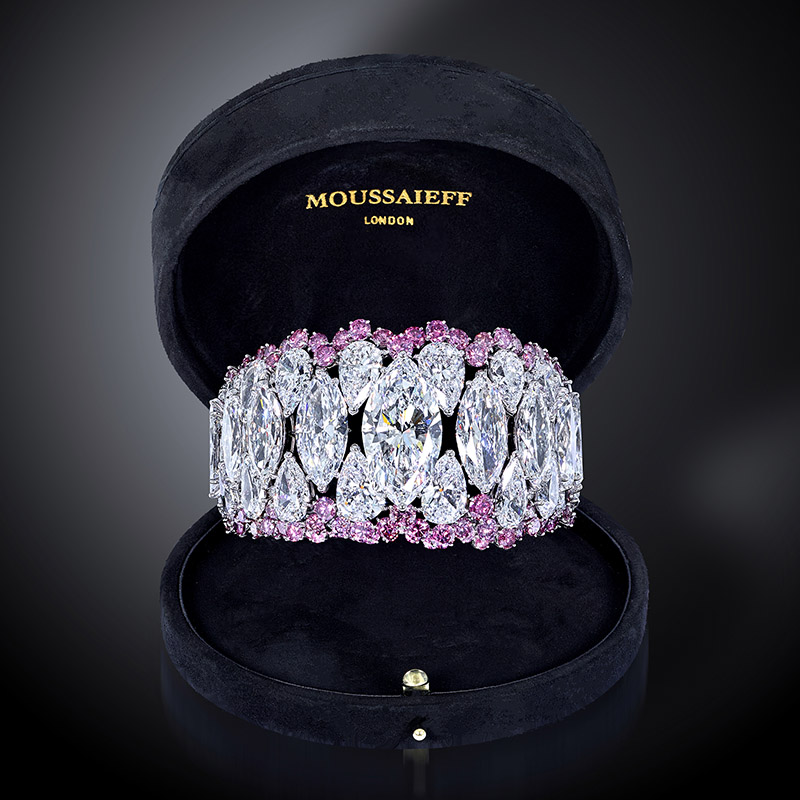 More than 50 years on, Alisa Moussaieff is still the mastermind and driving force behind this fabled family venture. She has become one of the most influential and respected players in the diamond and precious stone market, known for her unerring instincts, her dedication and her passion for gems.
Over the years, Moussaieff has built up an extraordinary collection of stones, including such historic pieces as the Moussaieff Red, which, at 5.11 carats, is the largest natural fancy red diamond recorded.
Since the company's earliest beginnings, Moussaieff Jewellers has continually strived to provide an unparalleled personal service, with unique expertise and exceptional client care.
Top: Alisa Moussaieff photographed by Mikhail Mendelevich.
Middle: Emerald and diamond ring; ruby and diamond ring; sapphire and diamond ring.
Bottom: Pink and white diamond cuff.