Jan 11, 2023
Award-winning Michelle Yeoh wears Moussaieff high jewellery to Golden Globes
Michelle Yeoh looked stunning in Moussaieff high jewellery at the 80th Annual Golden Globe Awards, where she accepted the award for 'Best Actress in a Motion Picture – Musical/ Comedy' for her performance in the film, Everything Everywhere All At Once.
She wore a classic diamond necklace, accompanied by a spectacular diamond bangle. This was further glamorised by a diamond ring with a D colour Internally Flawless diamond. The beauty of Moussaieff jewels expresses classic simplicity.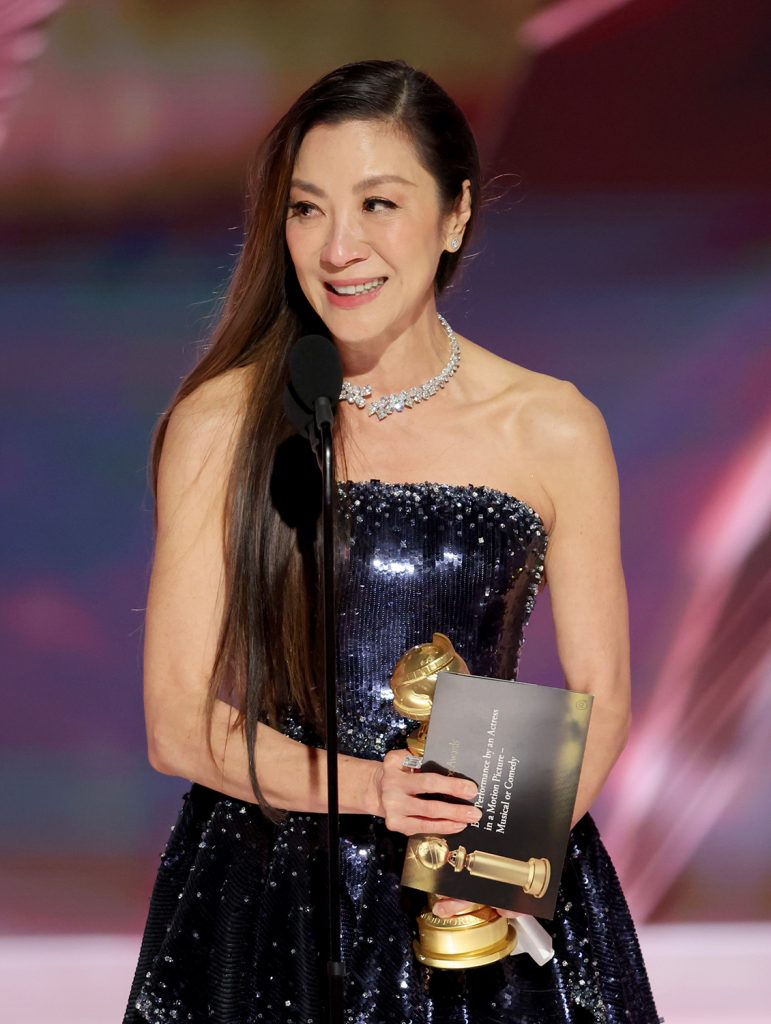 Yeoh commented: "I am delighted to wear Moussaieff jewellery at the 80th Annual Global Globe Awards. I fell in love with the brand and am always impressed by how beautiful and intricate the pieces of jewellery are. The classic designs sparkle and each piece is so unique and special."
Click link for VOGUE's recent article entitled Michelle Yeoh On Her Meaningful, Award-Winning Globes Night, which features an interview and lots of wonderful photos of the actress getting ready for the awards.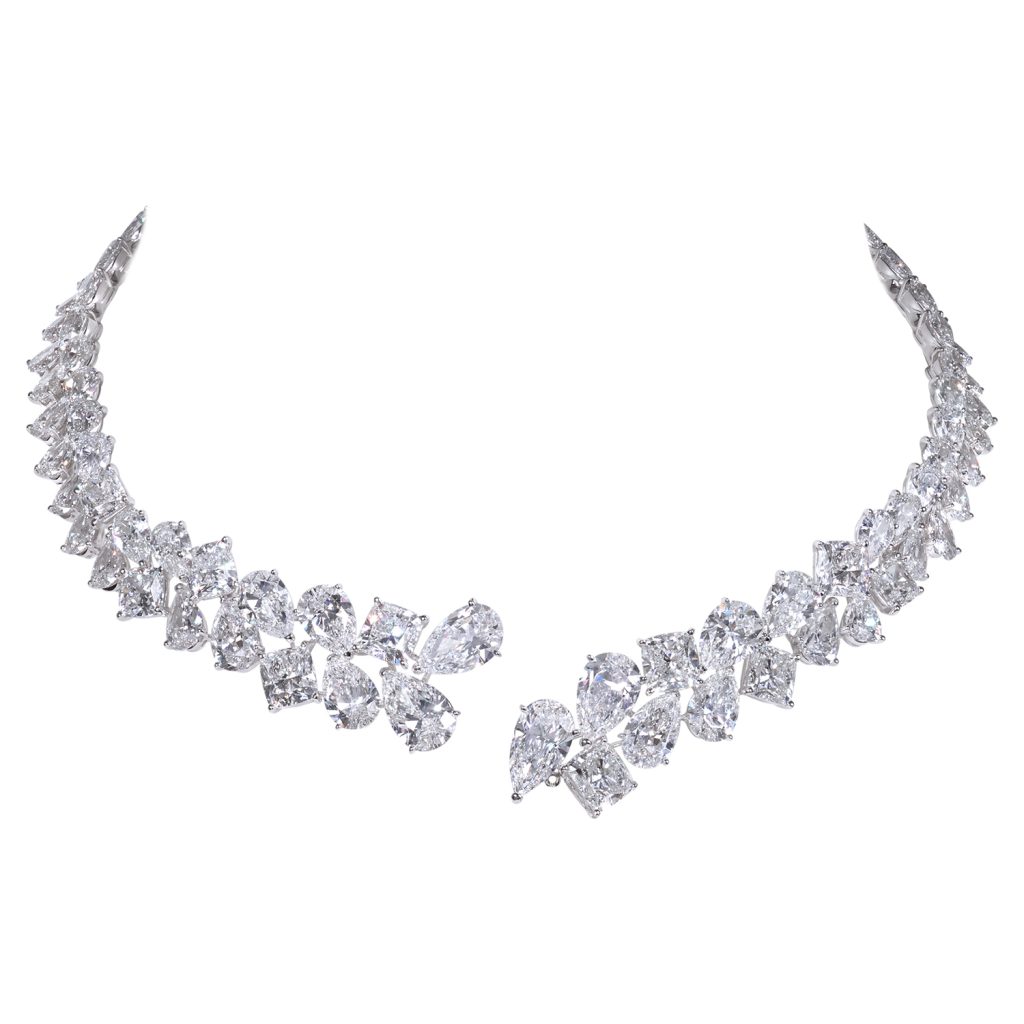 Michelle Yeoh is wearing:
92.02 carats of pear, cushion and round shaped diamond choker; 161.21 carats of emerald cut, baguette cut and round shaped diamond bangle; and 12.37 carats emerald cut, D colour Internally Flawless Type IIa diamond ring.