May 26, 2021
Moussaieff by Anna Hu collaboration features in The New York Times
The House of Moussaieff is delighted to collaborate with Taiwanese designer, Anna Hu, in a one-of-a-kind collection showcased in Asia.
Owner and chairwoman Alisa Moussaieff said, "I've got some important stones, and Anna has got some good ideas – new fresh ideas."
Click to read the full article by Melanie Abrams on the The New York Times website.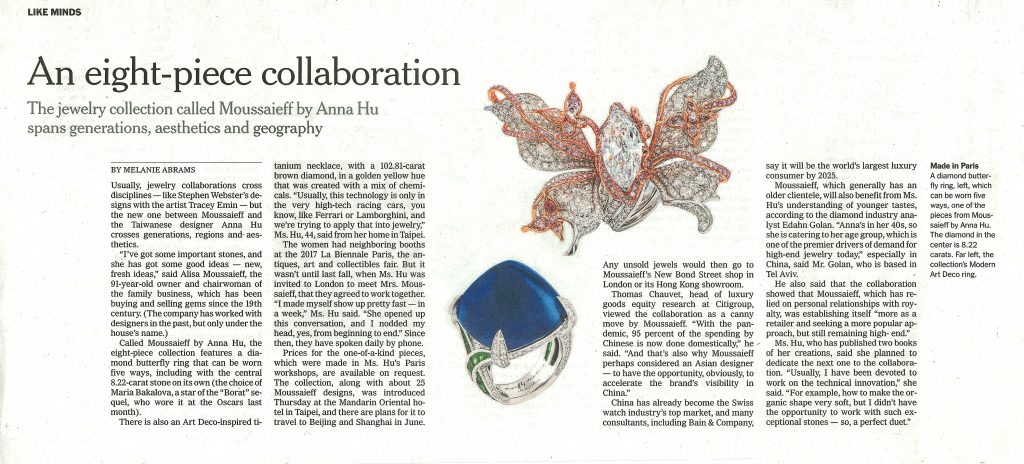 Featured in the article:
Le Papillon du Blanc ring with an 8.22 carat D colour, Internally Flawless, marquise diamond centre. The ring can be worn five ways.
Modern Art Deco ring with a 50.52 carat sapphire.