Mar 13, 2023
Oscar-winning Michelle Yeoh wears Moussaieff high jewellery to glittering awards ceremony
Michelle Yeoh looked stunning in Moussaieff high jewellery at the 95th Academy Awards, where she accepted the Oscar for 'Best Actress in a Leading Role' for
her performance in the film, Everything Everywhere All At Once.
She was adorned in a diamond hair ornament/necklace, complemented by diamond earrings and a diamond ring.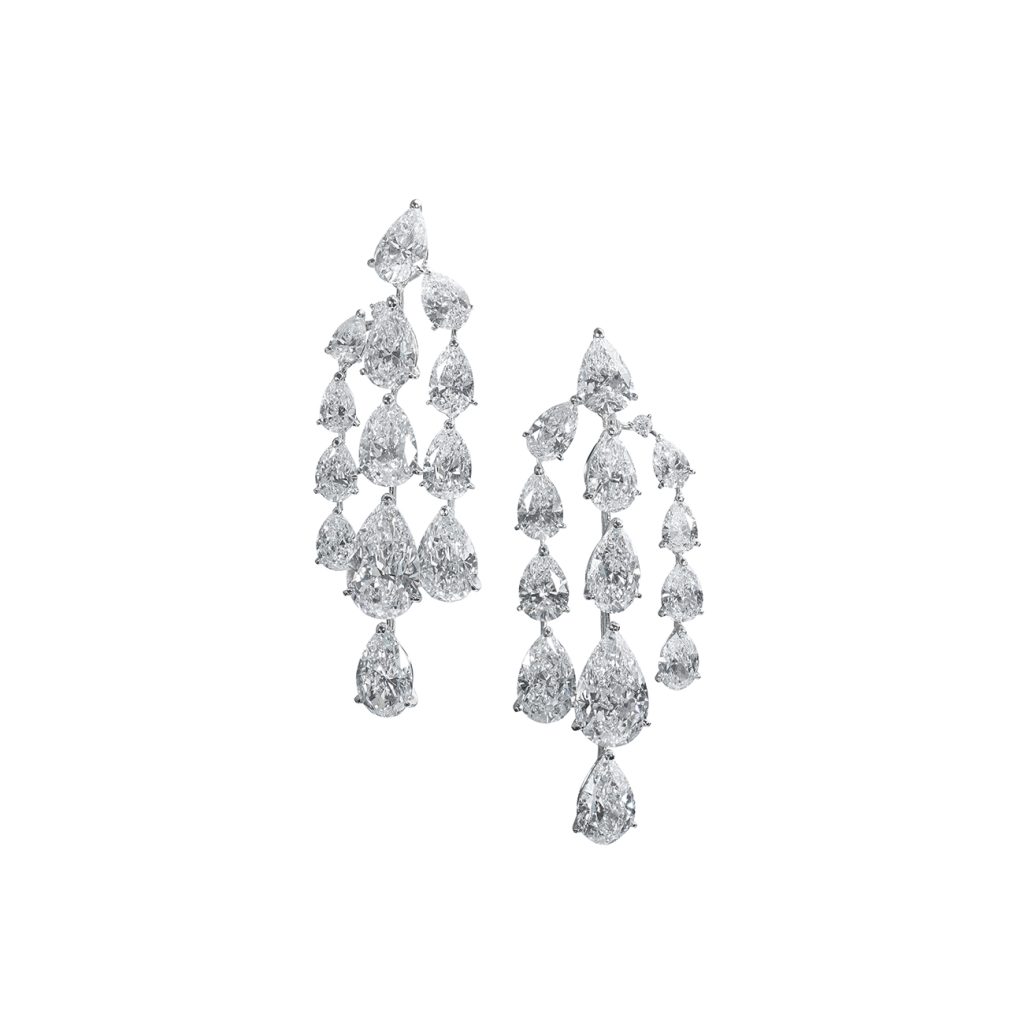 Michelle Yeoh is wearing:
Earrings with 40.20 carats of pear and marquise shaped diamonds of D-E-F colour; a necklace with 119.30 carats of pear shaped diamonds of D-E-F-G colour; and a ring with a 15.51 carat pear shaped diamond, with 2.04 carats and 2.01 carats pear shaped diamond shoulders, all E colour.