Paraiba Tourmaline from Africa
The 57 carat Mozambique Paraiba tourmaline brooch is the latest addition to the collection of exclusive jewellery created by the House of Moussaieff. The characteristics of this gem are similar to Brazilian ones: the piercing green-blue colour is due to a high concentration of copper. The Victorian oval faceting emphasises the inner brightness of the stone while the emerald and diamond setting brings out the bright neon colours.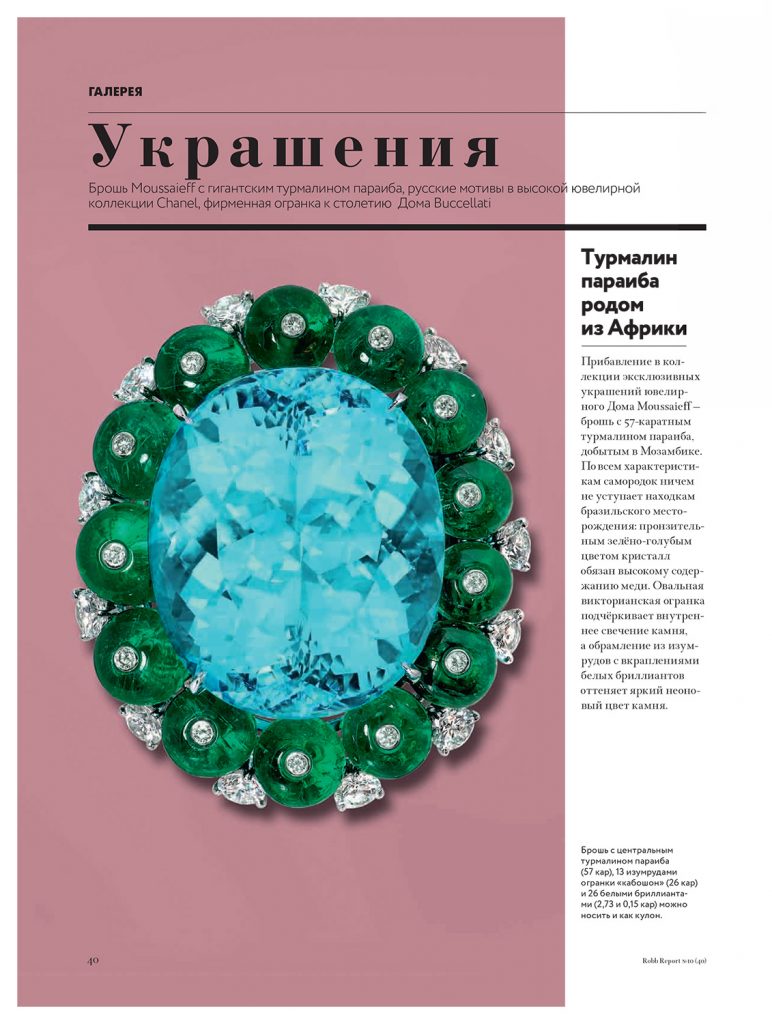 Platinum brooch with a 57.21 carat Paraiba tourmaline, 26 carats of emeralds and 2.88 carats of diamonds.